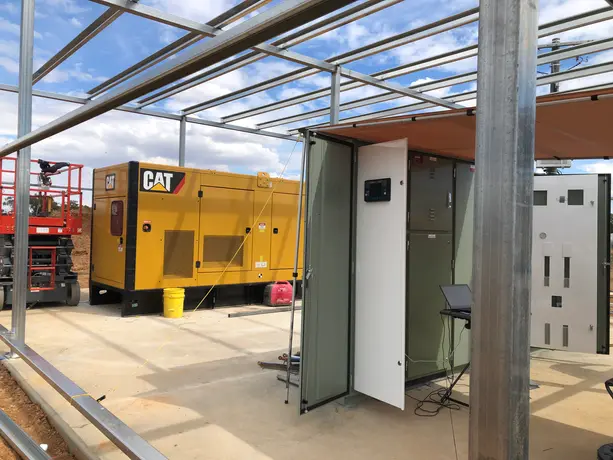 Case Study
Backup Power for a Dairy
Dobeli Electrical is a contractor and ComAp customer servicing the Bendigo and Central Victorian region of Australia for over 17 years. Recently they were contracted by a local dairy to install a backup power system for their operations.
The dairy is located at the end of the distribution network. This made the site prone to black outs as well as limiting their available supply. With the site growing so did their energy use. Another issue is that they wanted to avoid high usage tariffs imposed by their retailer. The solution was to install a generator with a ComAp InteliGen NTC Base Box controller and a new main switchboard with a automatic transfer switch controlled and monitored by a InteliMains NTC BaseBox.
Now, if the site does experience a loss of mains supply the generator is started automatically and will supply the sites' load. When the mains supply returns, the load will seamlessly be transferred back to mains without any loss of supply to the site.
By making use of the embedded peak shaving capabilities within the InteliMains NTC BaseBox controller the site automatically transfers loads from mains to the generator seamlessly when the maximum mains import kW is reached. Once the site loads have reduced the InteliMains controller transfers the loads back to mains and calls for the generator to stop.
To avoid the high tariff charges the InteliMains controller monitors the total daily imported kWh. If the predefined allowable kWh draws near, the InteliMains will transfer loads to the generator. This avoids the high usage tariffs imposed by their retailer.
All of the above objectives are completed fully automatically without any onsite intervention required.
Partnering with ComAp on this project was invaluable and I look forward to our next project together.
Adam Dobeli, Dobeli Electrical