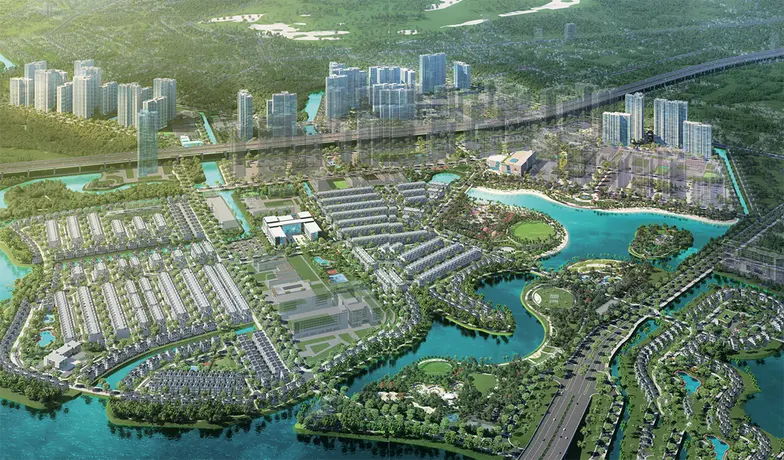 Case Study
Backup Power for a Smart City
Vinhomes is a subsidiary of Vingroup, one of the largest companies in Vietnam. Vinhomes develops real estate across Vietnam, including retail, industrial and residential developments. One of their latest projects is Vinhomes Grand Park. Grand Park is a high-end 'smart city' in Ho Chi Minh City, Vietnam, which covers an area of over 270 hectares and includes apartments, parks, a shopping centre, office buildings and a hospital. This technology focused development is set to be a model for the future of development in Vietnam.
As part of the development ComAp's distributor in Vietnam, DP Consulting, worked with the developer to install a backup power system for the entire 270 hectare site that synchronised to the mains power grid. Backup power for this site is critical considering Grand Park is a 'smart city' that utilizes technology in new and innovative ways including AI controlled security systems, complex-wide pollution warning systems, app controlled homes, and a 24/7 smart operations centre controlling the entire complex.
In order to ensure constant power to Grand Park, a large number of MTU diesel 2600KVA generators were installed in six groups throughout the complex, providing a total power output of 105 MVA. Each of the generators was fitted with a ComAp InteliGen NT BaseBox controller and an InteliVision 5 display. The sets of generators were synchronised to each other, and then to the other generator groups, and then to the mains electricity grid. This communication was achieved using ComAp's InternetBridge NT communications extension, and kilometres of fibre optic cable. Protection of the mains electricity grid and the generators is provided by InteliMains NT BaseBoxes. The entire site is controlled and monitored at a site 3km away from the generators.
The installation took around three months and involved 50 staff from DP Consulting. On completion it is one of the biggest installations of ComAp products anywhere in the world with over 300 ComAp products used.
Vinhomes and Grand Park are very happy with the solution provided by DP Consulting, using ComAp products, and are pleased that their focus on a 'smart city' can proceed with a constant source of much-needed electricity.
The installation used:
118 x InteliVision
530 x InteliGen NTC BaseBox
30 x InteliGen NT BaseBox
58 x InteliMains NT BaseBox
20 x InternetBridge NT
30 x IGS NT LSM PMS
30 x IG AVRi
30 x IG AVRI TRANS/LV
20 x I-LB+

Products used in this project