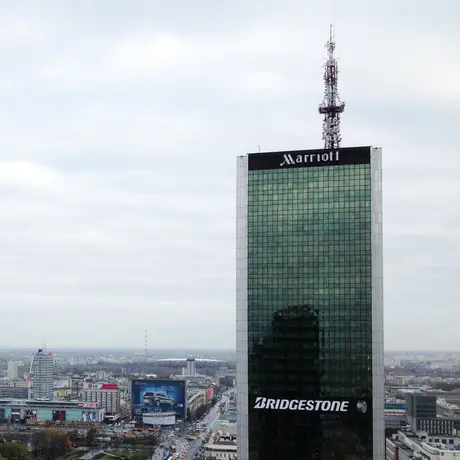 Case Study
Backup Power for the Marriott Hotel
The Marriott Hotel, located in the heart of Warsaw, Poland, recently decided to install a backup power generation system to enable continuous power supply to the hotel in case of a power failure in the electricity grid.
A power supply of 1300 kVA was essential, but they were unable to store such a large generator. Instead they decided to install two smaller generators, the Olympian GE650. It was essential that these two generators worked together and two ComAp's InteliCompact NT MINT controllers were the best choice.
Synchronisation of the two generators, and to the mains, enabled the Marriott to have a stable, always available power supply to ensure the best possible accommodation to their guests. The generator units were delivered by Eneria Ltd., controllers by ENERGO-SYSTEM S.A. At the installation, ComAp technicians were also present.