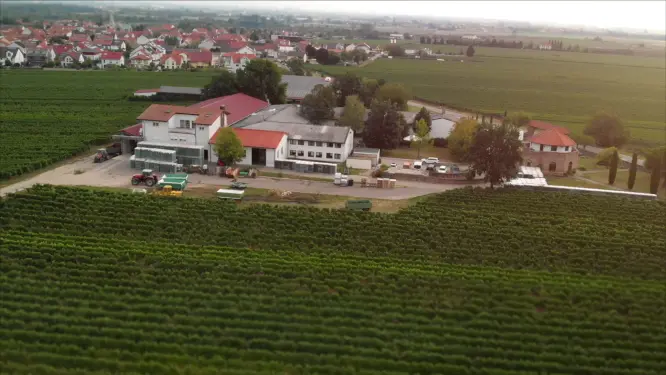 Case Study
CHP for a winery in Germany
The micro CHP market in Germany represents one of the biggest markets in Europe regarding the production and the number of installed units. This market requires deep expertise and experience in engine technology, thermodynamics, control technology, hydraulic, installations, and many more areas in order to design, manufacture and install a reliable CHP system.
ComAp collaborated with Weingut Heinrich Vollmer to provide control and monitoring for a micro CHP solution at his Winery in Germany. Vollmer runs around 250 hectares of vineyards in Ellerstadt, south-eastern Germany, the land with such amount of sunshine as if created to be vineyards. Heinrich Vollmer started small in 1972, when he was only 23 years old, and today he bottles around 900 000 litres of wine and supplies big wine traders, restaurants, retail chains (Rewe, Tengelmann, Edeka), and airlines (German Lufthansa, Condor) as well as private wine connoisseurs.
"To move from chemical cleaning and utilize boiling water instead, I had the idea to use CHP technology," says Heinrich Vollmer, the winery owner that still actively manages his business, now together with his daughter Eva.
Vollmer asked HKH-Energie, a CHP provider, to propose a wholesome solution for his winery. CHP itself is one of the most technically demanding fields in power generation. Being specialised in demanding projects, HKH-Energie delivered the CHP with heat demand management with four big heat tanks from which boiling water is delivered to clean the bottles – the only packing in which Vollmer markets his red and white wine.
After several disappointments with previous CHP providers, Vollmer feels grateful for such a smooth and reliable cooperation with HKH- Energie, "HKH successfully managed and delivered this project in a short time and it has been running already for three years without any issues," says Vollmer.
HKH-Energie, a ComAp solution provider, has been using controls and monitoring by ComAp for more than 8 years. They used ComAp's controllers on this project to ensure reliable control and flawless operations of their CHP solution.
"The advantages of ComAp's solutions are high flexibility, powerful controllers and the reliability of components. We are confident that we will do great things with ComAp in the future and continue to realize demanding projects," says Christian Häfner, Director at HKH-Energie.
ComAp Products Include:
InteliSys NTC BaseBox
IS-BIN 16/8
IS-AIN8
IGS-PTM
WebSupervisor
InteliMonitor
Products used in this project