Announcement
Czech company on the rise: ComAp systems are used even in remote mines in Australia
Czech company, ComAp has grown over the last twenty-five years into one of the world's largest suppliers of control units for small power plants and decentralized energy systems. Lonely sea oil rigs, oceanic ships, data centres and also transmitter signal cell phones could not exist without their electronics packed boxes.

"You can imagine an oil rig in the middle of the ocean with several engines producing electricity. Sometimes two run, sometimes ten, according to the needs of the oil rig. All the parameters of this local plant are controlled by our device. It decides how many engines should run, in what output, when other engines should start, when the engines should disconnect due to being overheated. All this so the oil platform has always enough electricity." says Libor Mertl, who established ComAp in the year 1991 with Aleš Procházka. The same electricity supply system can operate in a remote village or a hospital.
ComAp is one of three leading world companies manufacturing control units for small power plants. Over one hundred thousand units are delivered each year which represents just over 10 percent of the world market. For the past ten years the company, based in Prague 7 Holešovice, almost tripled sales and reached over one billion crowns for the first time. "We are growing all the time, if it wasn´t for a fall in oil prices, we would grow faster," says Martin Málek, who joined both founders as a partner in 1992.

The price of oil fundamentally affects the market for small power plants. When a barrel of oil was sold mid-2014 for $120 it was worth it to install a combination of several sources of electricity. For example, to supplement a classic diesel engine with solar panels and batteries. The more complex control units then optimised the operation of all sources. "After the fall of oil prices, many projects were cancelled. At a cost of around 40 dollars per barrel of oil such a combination is not economical. It is cheaper to burn only diesel fuel in the generator. The low price of oil does not even encourage to transfer to gas generators," Mertl explains.
Drilling and mining companies limited their investments into new drills with the decline in oil prices. It was highly noticeable in the United States at the slate mines. "Slate mining was a huge source of potential projects for us, but it stopped. We supplied our equipment to the new drills. But then it was suddenly over."says Mertl.
Mertl, Procházka and Málek founded the company ComAp after leaving the Research Institute ČKD. Initially, they did all the industrial electronics from the device to pulling curtains to control heat exchange stations and transformer stations. Gradually, they more oriented to the control electronics for engines and generators. "In the middle of the 1990s, we thought that rather being a Czech company that does everything, we would focus only on the control of power plants and we will go global," says Málek.

The first customers were engine manufacturers and small power plants that Mertl & Co. found in the Yellow pages. They gradually extended to Poland and the United Kingdom and began to build a distribution network. The first foreign ComAp subsidiary was founded in England in 1998. Soon after, they opened a branch in the USA. The company now has eight branches and over 30 distributors around the world.
The Czechs, as one of the first, began to offer control units that could operate a power plant remotely. Later as the first they introduced colour displays and devices that can be configured exactly according to customer needs. Control systems have become significantly more complicated in more than twenty years of development.
"Their complexity increases due to combining of multiple types of sources. Previously, there were one or two engines of the same size in one place. Now there are more engines, some are gas, some oil, some are on dual fuel, batteries, solar panels, wind turbines are added also," says Mertl.
ComAp negotiates with the largest world manufacturers of engines today regarding the supply of their control units. But typical customers are also system integrators who build entire energy systems for end users. They buy engines, generators, control systems and then they fit and mount everything together.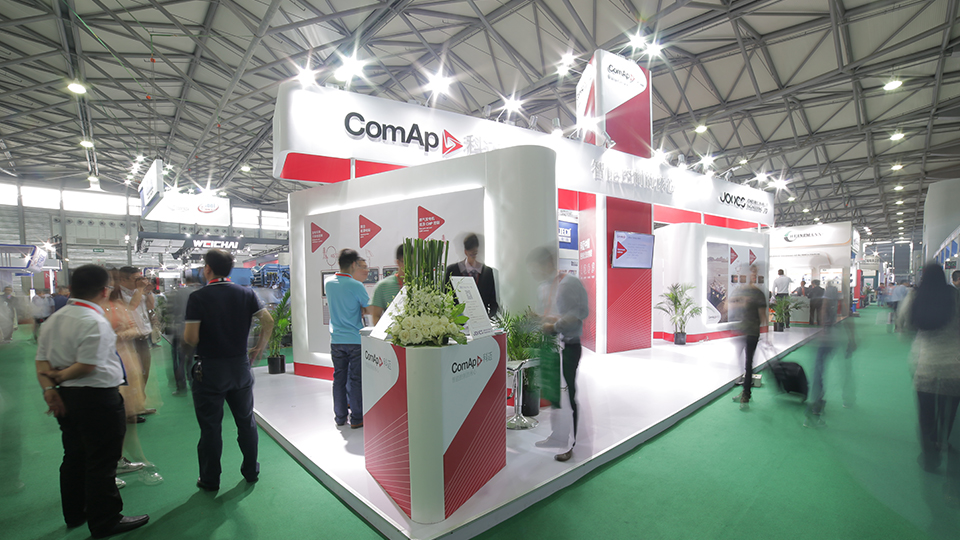 ComAp´s greatest potential is Germany, China and the United States. Almost 97 percent of sales come from abroad. "We sell control systems for cogeneration units, bio-waste treatment systems, gas equipment in Germany. US demands a lot of backup energy source. After every hurricane in the U.S. for example there is an increase of demand for our facilities. China´s main income comes from electricity sources for data centres, hospitals, nuclear power plants or telecommunications." says Málek.
One of the most attractive countries for ComAp is Australia for the future. It is technologically advanced and vast at the same time. Therefore, it offers many remote mines, towns, and telecommunication equipment that cannot be supplied from a central power supply. ComAp has bought a company in Australia that used to sell and distribute its products.
"We have an interesting project in the UK; we allow small sources of energy from a central remote control. Then they can provide short-term services for balancing the transmission network," says Málek. Operators of power plants with an output of three megawatts may apply for tenders for the provision of such services. However, it does not have to be just one source. It can be created by smaller power plants connected to the central control room. These are very often backup resources that otherwise would not run most of the time.
Twenty years since founding of the company Mertl and Málek started to consider how to gradually withdraw from the management of the company that today employs over three hundred people. They have chosen a solution not commonly used in the Czech Republic. They built a stronger top management of the company and created the Board as an intermediary between the Director and owners.
"We first thought about the Board of Directors in the years 2012 and 2013 and slowly we formalized it. The board was created last year. I then handed over the Executive management of the company to the employed Director and became a member of the Board of Directors; Martin Málek also became a member," explains Mertl.

The model of the company management with the Board of Directors leads to a better cooperation according to Mertl and Málek. The Director is a member of the Board. The Board´s task is not only to supervise managers, but also help them. "You cannot discuss everything as a Director with your team. The Board of Directors is a partner who can give you feedback or help to resolve some problems. The Board also approves strategic decisions," says Málek. It is not necessary for the owners to be members of the Board of Directors. Former directors of successful companies may become members for example.
"We see how the Board of Directors helped us in the successor process. Therefore, we help other companies with creation of Boards of Directors. We promote it as a management tool for companies," says Mertl. The general perception of the Board however, according to both of the ComAp co-owners is not well taken yet in the Czech Republic. People look at it as a storage facility for friends and unsuccessful managers.
"When we tell our experience to entrepreneurs, they are beginning to find an added value in this model," says Mertl. Companies, however, cannot wait to establish a functioning board of directors from day to day. Those must expect a number of years of experimentation and learning. As Libor Mertl with Martin Málek experienced in ComAp.

The original article was published on E15.cz.