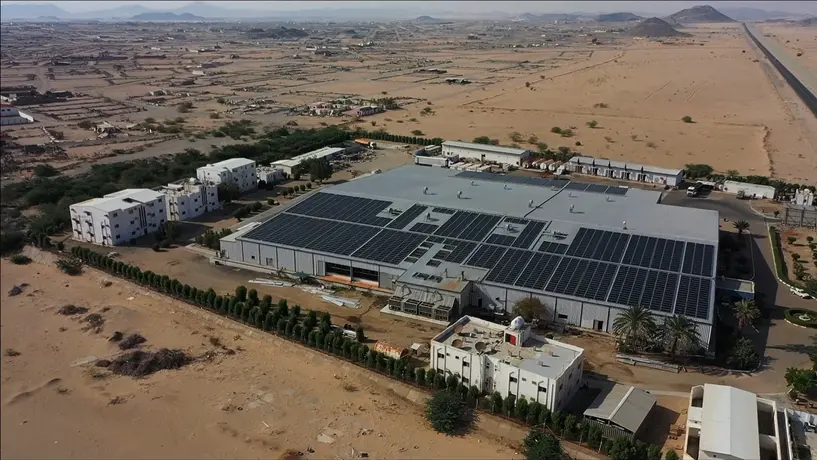 Case Study
Hybrid Power for a Chicken Farm
Haala Energy is an EPC contractor specializing in commercial scale solar photovoltaic (PV) and solar-diesel hybrid projects in Saudi Arabia. The company provides turnkey solutions to help clients reduce and control energy costs including planning, engineering design, procurement, construction, and O&M services.
Haala Energy has been given the task to integrate solar PV with an existing 5MW diesel power station to reduce fuel consumption and gen-set maintenance costs. The plant operates 24/7 and supplies chicken hatchery facilities. The factory runs in island mode with the provision of grid connection in future. The aim is therefore to maximize yield generated from renewables while maintaining the plant's continuous and reliable power supply.
Both Haala energy and the plant operator can also benefit from remote equipment access, control, and data acquisition through ComAp's WebSupervisor. The site was monitored to collect detailed data on the site load profiles (daily and seasonal) and genset operating sequences. A 725 kWp PV system was then designed and installed, comprising of 1,908 380W Jinko Solar modules and 12 SMA STP 60 inverters.
The diesel generating sets were equipped with InteliGen NTC BaseBox load sharing controllers, which have been also enabled for Dynamic Spinning Reserve (DSR) feature. This allows the plant operation to consider the possibility of sudden PV output drop due to intermittent solar irradiation. Diesel machines and SMA PV equipment are interfaced through the master InteliSys HYBRID BaseBox controller, and the InteliFieldbus Gateway working as a data concentrator. Such setup enables for smooth active and reactive power control of the group of inverters connected via SMA Inverter Manager module.
Active power is controlled so it does not underload CAT units below pre-set minimum loading of 30% (adjustable). While reactive power control is set so the group of inverters follow the actual power factor as if plant were supplied solely by diesel gen-sets. This means diesel generators do not have to produce additional reactive power for inverters.
All units are connected to the internet via built-in ethernet ports and registered with WebSupervisor fleet management platform. This allows for easy remote access through ComAp PC tools or via smartphone app.