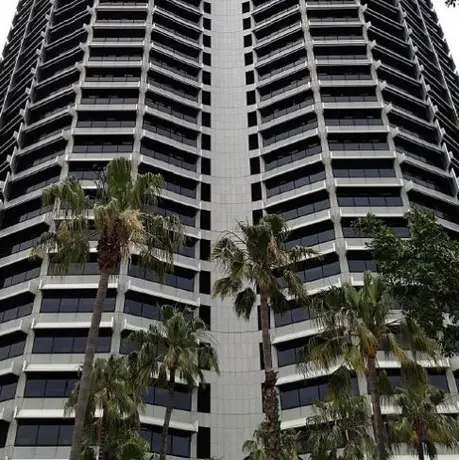 Case Study
QV1 Building Power System
QV1 is a 43-storey Premium Grade office tower in the central business district of Perth, Western Australia. Designed by world renowned Australian architect, Harry Seidler, the building was opened in 1991 and specifically designed to minimize energy costs, including the use of double glazing and sun shades which were designed to improve HVAC efficiency.
ComAp Australia was recently engaged to work with QV.1 to modernise the emergency backup power control system for the building. Although the existing system was functional, capable of supporting the building load, and maintained at a high level, the original control system did not have the capability of Import/export power control of the gen-set group. Upgrade of the control system was specified to enable the QV1 Building owners, Investa Properties Pty Ltd and Commonwealth Superannuation Corporation, represented by Eureka Funds Management to take place in the Western Power "Demand Side Management Program".
The three Detroit/Leroy Somer 11kV/ 1.4MW generators are now fully controlled and managed by ComAp controllers and monitored in the control room via an InteliVision 17 Touch Display. Recently the system was upgraded to use ComAp's new InteliVision 18Touch display and the customer is very happy with the new display, and the additional features and easy user interface that the new InteliVision 18Touch provides them.
Import/export power control of the gen-set group by InteliMains together with a utility specified protection InteliPro, ensures that the power generation plant can synchronise with the electrical utility allowing bump-less transfer of load in a Demand Side management Program event. This system also ensures that if the grid power supply fails, the generators can switch over and take the building's load, and then transfer the load back to the grid when the mains comes back on line.
ComAp products were chosen because of their design capabilities and product reliability. The InteliVision 18Touch was especially useful as the visual, touch based interface let staff with many different training levels monitor and maintain this crucial building system.