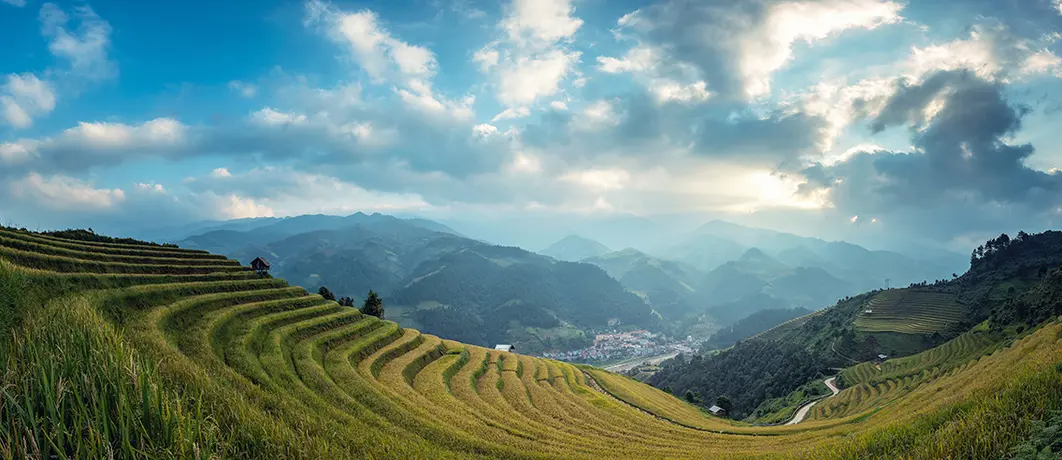 Case Study
Hybrid Power for a Remote Village
Anankwin is a large village in KyarInnSeikGyi Township, Kayin State, Myanmar. Due to its remote location, the village has no access to the national electricity grid.
Linear Power International, ComAp's distributor in Myanmar worked together with Sule Tech, MREF & AungThidiPhyo companies to setup a 400KW solar diesel hybrid system in the village. The system includes 2 standalone diesel generators: 120KW & 200KW which are originally fitted with ComAp AMF20 controllers.
InteliGen NT BaseBoxe controllers are used on remote panels to synchronize these generators. ComAp's master controller, InteliSys NTC Hybrid, can control the output of the solar inverters depending on the active load. When the load is lower than 30% of the smaller generator, there will be no PV output from the inverters. When the load is higher than 30% of the smaller generator, the rest will be taken care of by the PV output. When the load is much higher: if 80% of first generator and the PV output is at it's maximum, the second generator will automatically start and synchronize with the first generator to form a stable micro-grid.
There are three Schneider CL60E on-grid/grid-tie inverters for this project. Each inverter supports 14 strings of MPPT with 1000V max for each string. Max power output for each inverters is 66KW, 400V, and 50Hz. The solar panels are LONGI and 340Wp 48V for each panels. They installed 20-21 panels for each string. The maximum number of panels for each inverter is 280. They used 840 panels for 3 inverters at the moment and we will combine up to 6 inverters.
Since Myanmar is booming market is solar business, this successful story spread through online social media and local news. Linear Power got its first hybrid project for the reference and the journey is about to continue with a lot of upcoming projects. The heart of this power plant is ComAp InteliSys NTC Hybrid controller, InteliGen, InteliVision 17 Touch & ComAp 5" displays. Linear Power is ready to collaborate actively on such ybrid solar projects with the support of the ComAp Singapore team.