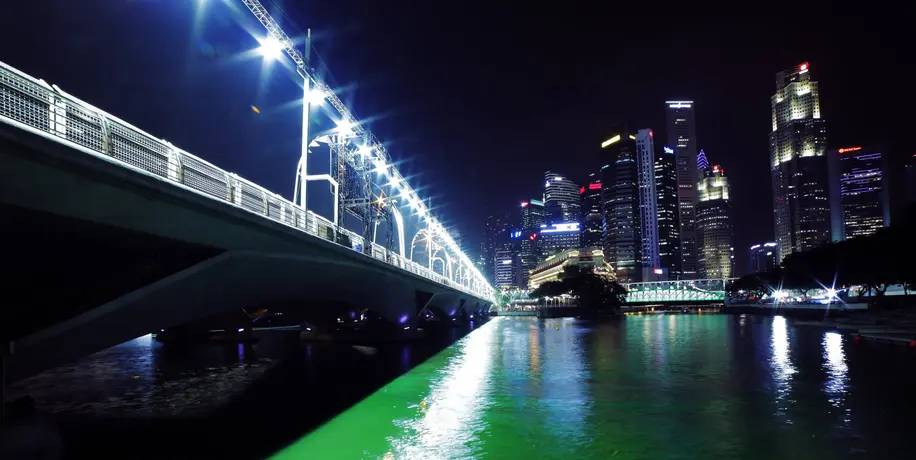 Case Study
Lighting the F1 Singapore Grand Prix
When you're entrusted to power and light the prestigious night race at the F1 Singapore Grand Prix, control and reliability are paramount.
Genpower Generators were commissioned by the Grand Prix organisers to provide lighting solutions for the race, and armed with ComAp control systems they shone the spotlight on the world's top drivers over three nights.
The race was illuminated by 24 individual 500-kVA Genpower generators, powering 1,500 special lighting rigs. To control all of this power Genpower's Managing
Director Bahadir Celim and his experienced events team carefully considered all available systems on the market and chose ComAp's InteliGen NTC BaseBox and InteliVision 8 combination.
An event of this magnitude doesn't just need lighting. Beyond the track, 12 additional 50-kVA, InteliLite NT AMF 25 controlled Genpower generators were used to supply the monitoring system around the track whilst the 500-kVA generators were not running during the daytime.


When the world's spotlight is on us we need to be certain the lights stay on! ComAp provides a complete and reliable service so that we're always in control of the power being generated. The reliability of the paralleling capability and the overall controller fl exibility, including the ability to customise screen information are invaluable tools in the successful delivery of key infrastructure for one of the most logistically challenging events in the world of sport.
Bahadir Celim, Managing Director, Genpower Generators