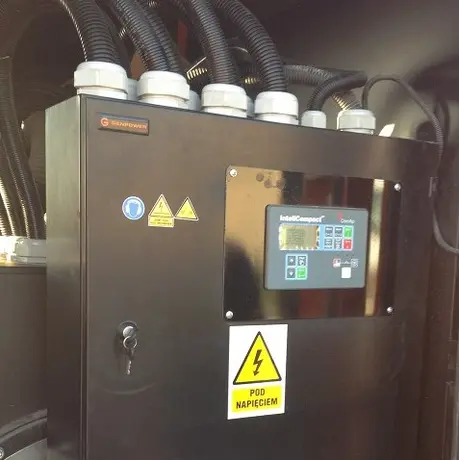 Case Study
Backup Power for a Clothing Distributor
In the 2002, due to an expansion in Eastern Europe and the improvement of logistics, Orsay, a well know clothing company decided to build a warehouse in Poland. The warehouse is situated in a village named Bielany Wroclawskie.
In the beginning, no backup power supply seemed to be necessary but after a blackout lasting several hours, which delayed deliveries, it was decided to lease two generator units. This task was given to GENPOWER Ltd.
Two units were equipped with InteliCompact NT MINT controllers. The client didn't need the units to synchronize so, using the ComAp controller to turn the generators into manual mode gave the client the flexibility they desired.
We started to cooperate with the ComAp Company to satisfy the needs of our clients. We appreciate the simplicity of disassembly and adjusting as well as reliability, variety of functions and advanced systems for remote control. On top of that, besides the vast capabilities of ComAp controllers, they are user friendly and simple to service. ComAp controllers prove themselves to work flawlessly with the GENPOWER generators, providing full control and safety.
Representative , GENPOWER Ltd.